Bikini Trends summer 2023

---
The Bikini is still the most popular item in Swimwear World. The Last you see so many variants in styles coming up, that it's even hard to know what's exactly the latest trend.

Well, here we will shoW you 7 popular bikini trends for SUMMER 2023, so be sure you'll have the right bikini trend this season.

1. Zebra Print Bikini

Animal Print Bikinis are an icon among swimwear and also for the summer of 2023 the animal print bikinis are scoring hits ladies.

But yes, if we start talking about animal print bikinis, than we still don't know which one is the best come-back.

Well, if you will be walking across the beach this summer in a Zebra Print Bikini, you'll be very trendy.

Wear a Zebra Print bikini of soft colors, but where the contrast of colors is even more visible in a restful way.

Here You can discover the trendiest selection of Zebra Print Bikinis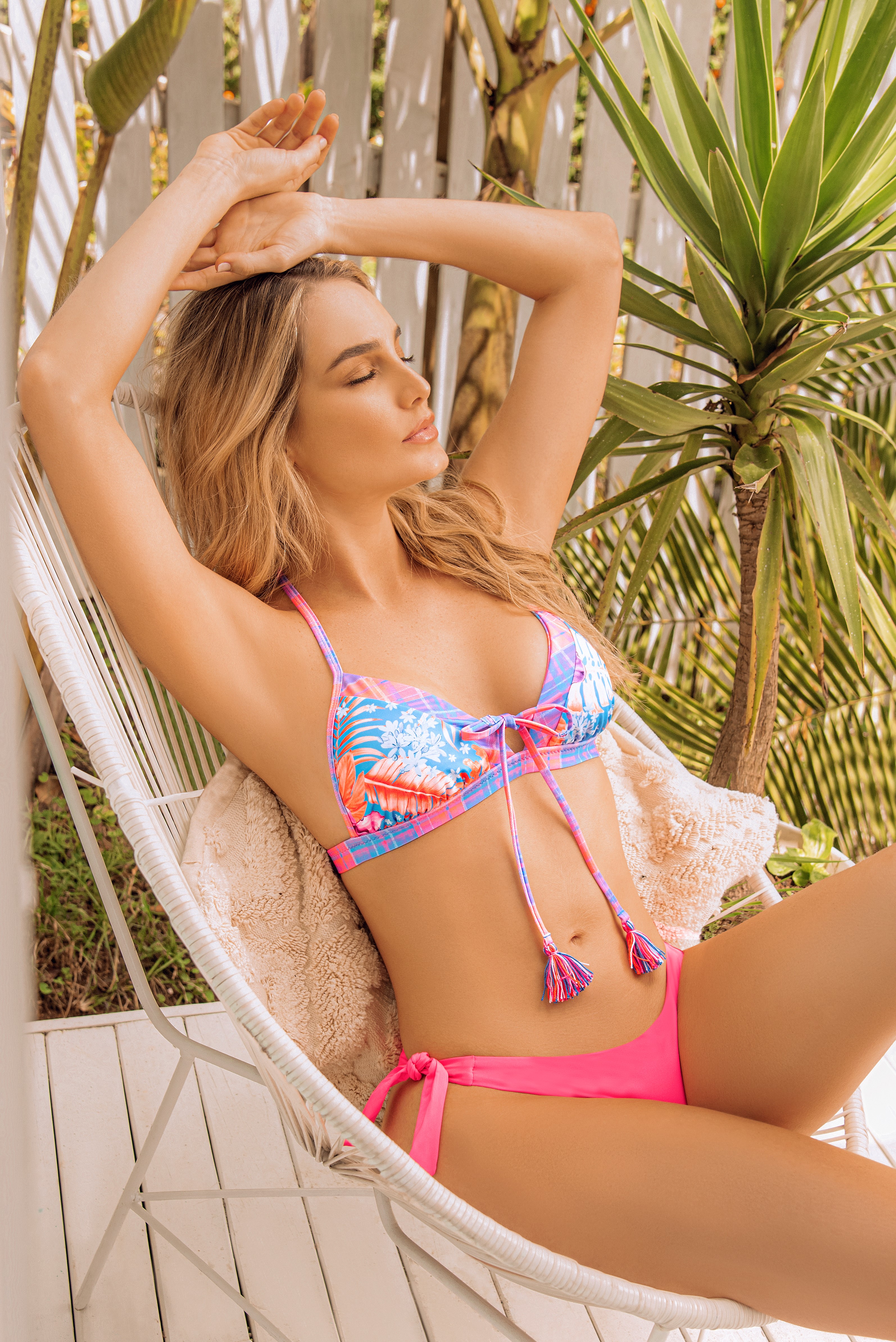 5. Mix & Match Bikini
Pastel Bikinis, just like Lilac Bikinis, Mint green bikinis, Pastel orange bikinis, Light pink bikinis and light blue bikinis. You'll see them in all kind of shapes on the pearly white beaches under the blue clear sky in the summer of 2023.

The idea of the Mix & match of a perfect bikini top with a perfect bikini bottom is allready years in on the go... Do you want to emphasize the breast? Than, choose for a pattern bikini top with a plane bikini bottom.

Also the bikini bottom makes the difference in your choice, cuase that's really depending on your type of body. One this is definitely for sure, how bigger your bikini bottom, how bigger your shape will look. Have you got for example shorter legs compared to your body? Go for a Cheeky Bikini bottom, cause they make your legs look longer. Do you have a Pear-shaped body, go for a tie side bikini bottom. The advantage of these bikini bottoms is that you can wear them high waisted or low waisted, great isn't it?

Curious about all of our Mix & match bikini's? Just have a look in more than 300 different styles
Need some help of making the right choice? Live Chat with us, Call us or E-mail us.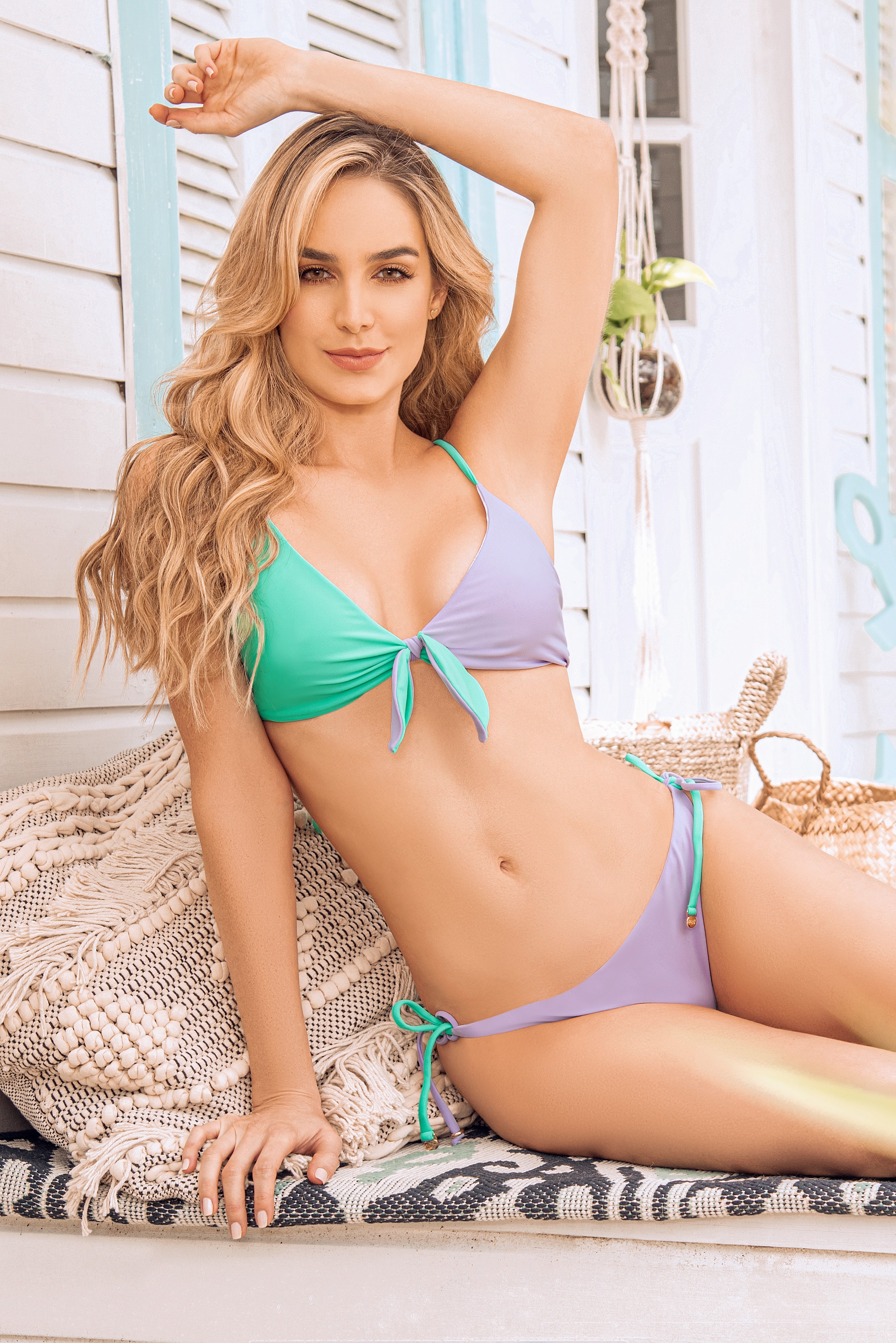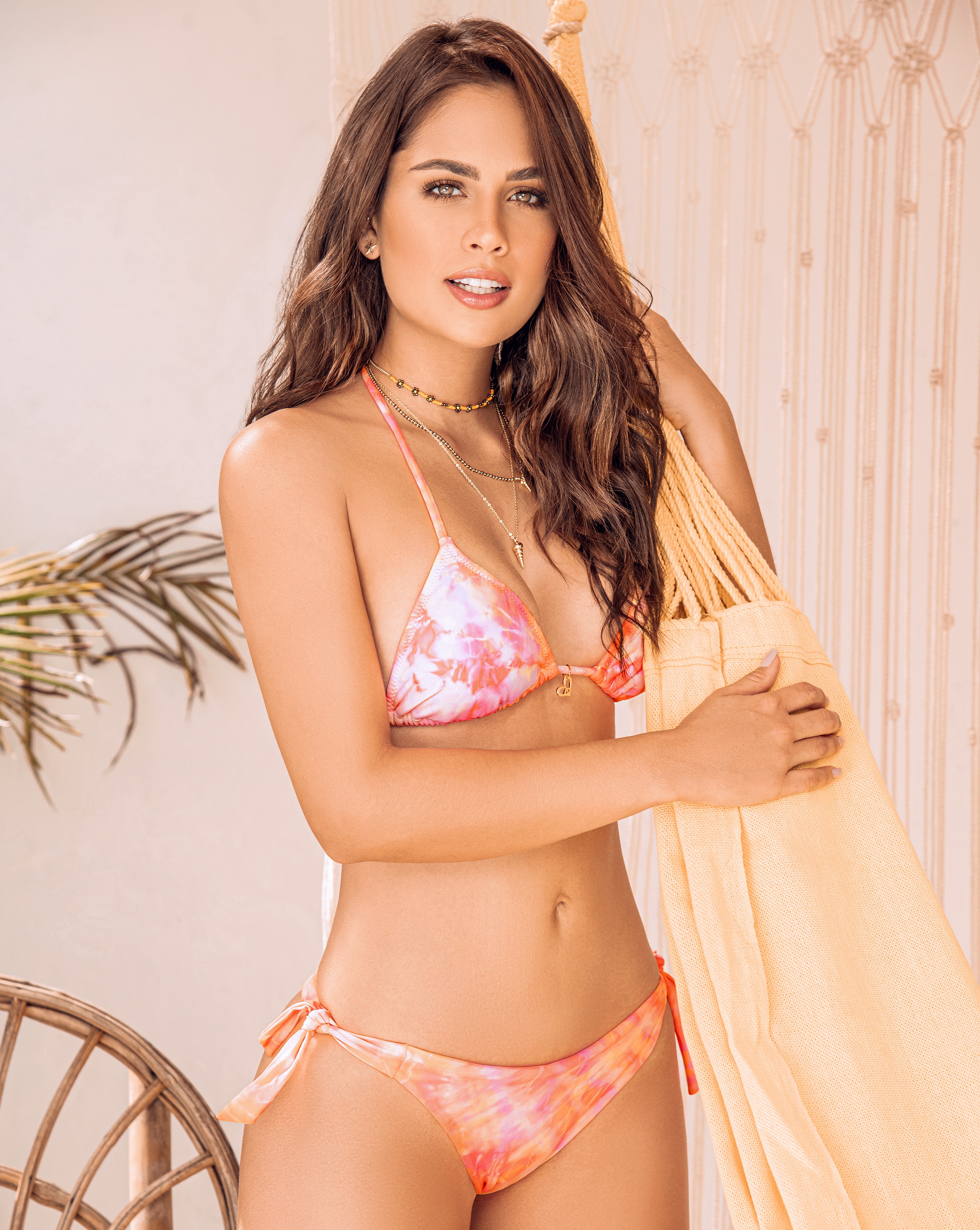 6. Tie-Dye Bikini

The Tie-Dye bikini made a hit in Swimwear World. It's a come back from the 90's.

Last summer we've seen allready many tie-dye bikinis along the beaches all over the world.

By the summer of 2023, you'll finally see the great luxury tie-dye bikinis, One Shoulder tie-dye bikinis, Halter tie-dye bikinis aswel as triangle tie-dye bikinis with pearls.

All shapes of tie-dye bikini bottoms, such as tie-dye string bikini bottoms, tie-dye High Waisted bikini bottoms, tie-dye halter tie side bikinis and so much more.

Trend colors for the tie-dye bikini will mainly be the Ice Blue color in combination with white, but also Pastel pink Tie-Dye bikinis or the Lilac Tie-Dye bikinis will take over the trend this season.

Make the combination of a Tie-Dye Bikini top with your favorite Jeans shorts and you are ready for the festival season. Style it off with some Boho Jewelry and you are ready for Ibiza or St-Tropez!

Here, you can discover our Trendiest selection:

3. High Waisted Bikini

High Waisted Bikinis are extremely Popular on all beaches worldwide, from Spain to Morocco, to Across the Atlantic.

Be Careful, cause this is a trend that doesn't suit every woman. Just because it's a bikini trend for summer 2023, you don't always have to follow it.

Wearing a High Waisted Bikini will quickly put your curves in the picture, as the full attention goes to the Bikini Bottoms when wearing a High Waisted Bikini.

Our High Waisted Bikini bottoms are always Seamless, so they won't cut your ves in the belly or on the buttocks. So it's a big advantage for these High Waisted bikini bottoms to give you a super feminin look.

Opt for a High Waisted Bikini Bottom that shows your buttocks a bit and preferably with a scrunch seam. This looks nice and you will feel much more comfortable in it, cause they are super Feminine.

And if you do go for a walk on the beach by the water or getting an apero at the bar on the beach?

just wear a Pareo or Beach Tunic